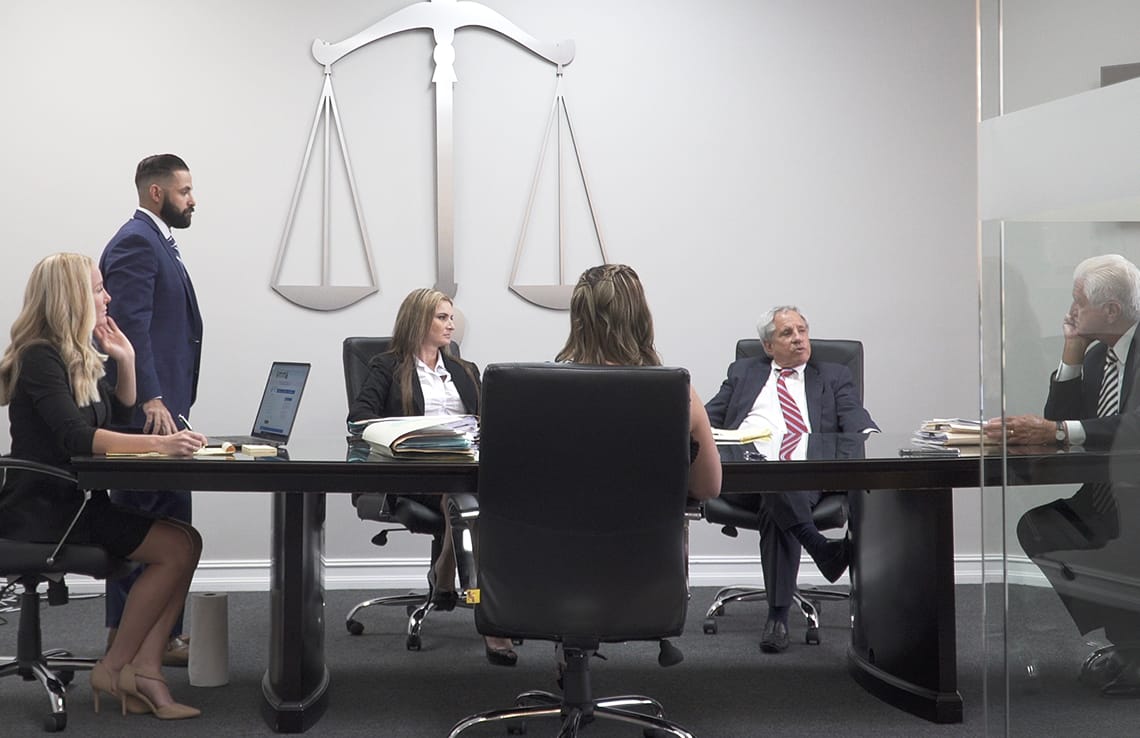 What makes our firm so effective is our unique approach to handling cases. At Ansel & Miller, you will work closely with your attorney and your paralegal. We always keep you well informed throughout the process and are readily available should you need to discuss anything further.
Our firm understands the hurtful impact of personal injury, and possess the empathy required to be fully invested in our clients. We leverage our experience and resources to effectively address damages and recover awards that restore quality of life.
"We went to Ansel & Miller with minimal expectations. Our case took a long time as do most litigations. To say they exceeded and went above and beyond through every step of the way is an understatement. They genuinely care and want the best for anyone that has the opportunity to have their representation. I would, and have, recommended them. They will work tirelessly and will not stop. There aren't enough ways to thank them for all they did."
Our systematic approach to representing you starts with assessing your case on its individual merits. We recognize that each client is a person with individual needs, fears and questions. We take the time to listen, get to know, and make sure the client understands and is on board every step of the way.
Selection
Knowing whether or not you have a case is the first step in getting the compensation you deserve. Never assume you do not have a case, regardless of whether you may think it's your fault. We offer clients a free consultation where you can tell us about your situation and we can give you our honest opinion as to the likelihood that you have a case you can win.
Connection
This is a stressful time for you and for your family. You need to take the time to heal without the added pressure. We are proactive in keeping you up to date and are here to support you all the way. It is our job to educate you about the process and to advise you throughout so you are empowered and equipped to make the best decisions about your case.
Strategy
Our team starts with a round table discussion about your case. We use our collective experience to develop the strategy we believe positions your case for the best possible outcome. From there, your legal team goes to work to manage every aspect of your case from beginning to end.
"Your job is to get better; our job is to take care of the legal process on your behalf" - Eric Ansel
Investigation
We investigate each case to best evaluate what course of legal action is in the best interest of our clients. To supplement the resources of our experienced attorneys, we pride ourselves on our extensive network of legal investigators, expert witnesses, and legal support staff that collectively work on behalf of our clients. In personal injury, the law firm makes the investment needed to defend the case without any guarantee of compensation for the firm. In other words: There is no fee for the client if there is no recovery for the client. Therefore, it is in our best interest and yours to ensure that we can leverage the merits of your case to position an argument on your behalf that leads to a favorable settlement or decision.
Results
We use our knowledge, negotiation skills, and our litigation experience for your benefit with the goal of achieving the maximum recovery for your case. While results vary, as do the merits of each case, you can be assured that Ansel & Miller is focused on getting you the best overall outcome, and maximizing the personal benefit that you receive from your settlement or award. Our Results Speak For Themselves!