Have you been in motorcycle accident and need help to claim damages and other other losses that you have incurred? It's time to act fast and ensure that your case is dealt with properly before the court. You may have legal recourse that you can profit from by using an experienced lawyer who knows how to battle for you and win!
Why should you contact a motorcycle accident lawyer?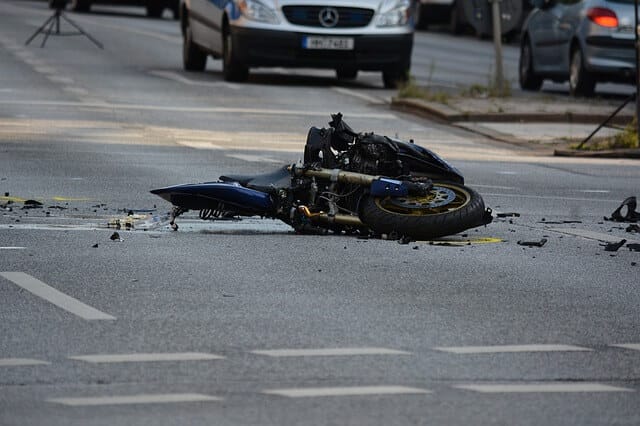 We all know how difficult it can be to recover compensation as a rider especially if you are trying to get claims without the assistance of an attorney; moreover most of the insurance benefits that are available to motorists are not available to riders and even if the motorcyclist owns a motorcar that coverage is not extended to the motorcycle if he/she should be involved in an accident.
In a case where a motorist is uninsured it might be very costly for them to handle their medical bills especially if they are unable to work due to injuries. If you were ever in a motorcycle accident where you were injured and have issues with your medical bills, among other losses, you should seek the help and assistance of a motorcycle accident lawyer who will be able to help you understand the procedures necessary for acquiring compensation. If you act immediately and contact a motorcycle accident lawyer he/she will collect information and take other actions that will be vital when trying to retrieve your claims.
Some of actions that your lawyer might take during the process includes but is not limited:
Taking photographs of the scene
Obtaining witness statements
Assessment of medical records
Get in touch with experts
Collect constabulary reports
Contact insurance companies on your behalf
What compensation can be recovered?
Lost wages – You can gain compensation for losses that you could have gained if you were not in an accident where the other party was negligent. Whatever period of time you have been away from work, you are entitled to compensation for that.
Past and future medical expenses – The medical bills are one of the most difficult aspects of any accident because your life is more important than anything else. You can file for compensation for emergency visits, ambulance assistance and surgeries among other medical expenses.
Pain and suffering –In the event of an accident, you also have the right to file for compensation for pain and suffering for the period of time and duration of the pain.
Motorcycle injury claims
In a case where a motorcyclist was not at fault during an accident, the rider has the right to seek damages from the party negligent in causing the crash. There's no limitations to the amount of compensation for damages and losses than a motorcyclist can claim in the event of an accident. Therefore, remember to get in touch with your motorcycle accident lawyer first before taking any other steps during a motorcycle accident and gain access to unlimited amounts of compensation based on your case.